The Long Beach Community Foundation only makes grants to US-based approved 501(C)(3) nonprofit, educational, or governmental organizations. Grants are generated from the funds listed below.

Once a charitable organization sets up an account profile, it can apply for grants, submit reports, and manage other grant interactions. The LBCF grant portal is found here: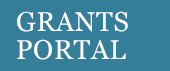 2023 Grants Available:
To apply for Grants, log in to the grants portal. In the applicant dashboard, click 'Apply' at the top of the page.