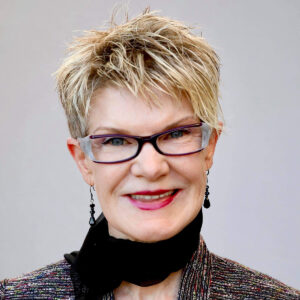 As the Foundation Service Associate at Long Beach Community Foundation, Deanna is responsible for creating meeting agenda packets for LBCF Board of Directors and committees, producing meeting minutes, and managing the President/CEO's daily calendar. Her prior experiences in administrative operations include serving as the Executive Coordinator for the Golden Rain Foundation (the Trustee and managing agent of Leisure World, Seal Beach) and as the Executive Assistant to the Provost, at California State University, Long Beach.
She is recognized as solution-oriented, an excellent written and oral communicator, and adept at time management while overseeing business processes. She holds a Bachelor of Arts degree in Anthropology from California State University, Long Beach.
A resident of Long Beach for over twenty years, Deanna is committed to the surrounding area. She has volunteered as an academic tutor for School on Wheels (serving children who lack a permanent place of residence), as a volunteer, English conversation tutor at the CSULB's Learning Assistance Center, and for the last six years, has participated in the cat/kitten fostering program at Seal Beach Animal Care Center.  Her professional and volunteer activities, combined with her academic background in Anthropology, have cultivated rewarding relationships with people of diverse backgrounds and perspectives.
Outside of the office, when not occupied with kitten wrangling, Deanna likes to occupy her time with physical activities (Brazilian jujitsu, yoga, and dancing) and the arts (if you challenge her to silent film trivia, she will win).
Connect with Deanna