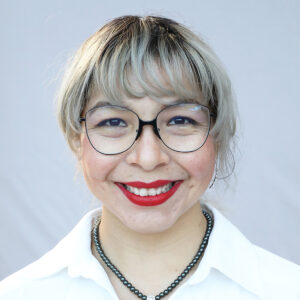 As the Administration and Grants Manager at the Long Beach Community Foundation, Issis oversees the administration of the foundation's discretionary funds as well as committee-advised scholarships. They also manage the foundation's administrative processes including managing the annual internal audit process.
Prior to joining the LBCF team, they were a part of the Grants management team at the California Community Foundation conducting general fund management for donors, administering donor-recommended grants, and ensuring grants complied with IRS regulations.
Early on in their days at LBCF, they helped manage the Long Beach Migrant Children Support fund, managing the application process from start to finish. This included building the fund's application, providing support during the application process, administering grant funds, and collecting grant reports.
Issis values positivity, respectfulness, and high-quality service both in and out of the office. They hold a Bachelor of Arts degree in Photojournalism with a minor in Human Communication Studies.
Outside of the office, Issis loves to spend time with her two dogs, Leila and Xochimilco. They fully take advantage of all that Long Beach has to offer, running through downtown streets training for their next marathon, relaxing on several beaches including Rosie's dog beach, and enjoying the nightlife with their roommate and best friend, Elizabeth. A huge Disneyphile, Issis will regularly be seen talking about the latest Disney (or Marvel or Star Wars) movie or tv show and planning their next trip to Disneyland.
Connect with Issis