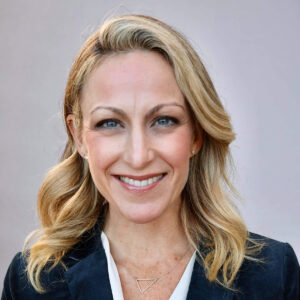 As President & CEO of the Long Beach Community Foundation, Ms. Epley is responsible for the management of nearly 200 philanthropic funds, $70 million in charitable assets, fostering philanthropy in her hometown, and assisting the nonprofit sector through endowments.
Ms. Epley earned her BA, and MBA from California State University, Long Beach, and her certification as a specialist in planned giving from the American Institute of Philanthropic Studies. She serves on several non-profit boards and committees including the Long Beach Rotary Club, Long Beach Rotary Scholarship Foundation, Long Beach City College Foundation, California State University, Long Beach, Long Beach Area Convention & Visitors Bureau, Long Beach Memorial Medical Center, and is a current Board member and past President the LB Estate Planning & Trust Council.  She has garnered several honors throughout her career for her efforts to improve the community, including Rotarian of the Year, the Long Beach City Prosecutor's Impact Award, and the Long Beach Mayor's "40 Under 40" Honoree.
When Ms. Epley is not making a positive impact on her community, she enjoys spending time with her husband and two sons, running with her local jogging club she started in 2016 and competing in triathlons and Ironman competitions.
Connect with Marcelle