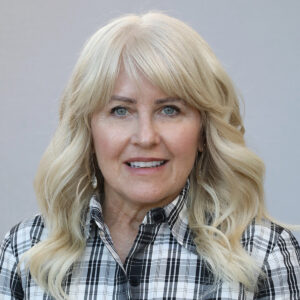 As the Communications Manager at the Long Beach Community Foundation,  Stacey is responsible for all marketing, communications, and outreach activities. These duties include creating printed materials, website content, advertising, press releases, social media, and annual reports.
She brings more than 20 years of experience in creating user-focused, message-driven marketing pieces. She began her career in Chicago at an advertising agency and then served as an account executive for a large national company. After moving to Southern California, she worked as an executive in non-profit development for an LA-based radio station, and managed a high-end photography studio. In 2006 she launched her own boutique marketing agency, Beach City Design seeing a strategic opportunity to bring together her experience in business, marketing, and design.
She is an active community volunteer in Long Beach. She is currently the Vice President of the California Heights Neighborhood Association, founder of the litter abatement program Clean Streets, a co-facilitator for the Long Beach Neighborhood Leadership Program, and co-creator of the Neighborhood Leadership Program Alumni program. She has received numerous awards for her volunteerism including an Impact Award given by the Long Beach Police Department and twice receiving a Woman of Distinction award once from Congressmen Alan Lowenthal and once from Representative Patrick O'Donnell.
She lives in Long Beach with her husband Andy and can often be seen walking their two dogs Franklin, and Smokey Joe.
Connect with Stacey