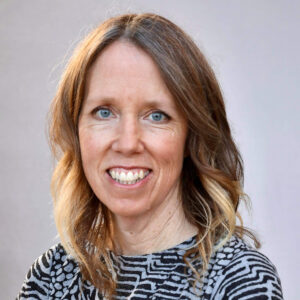 Born and raised in Long Beach, Tara Sievers came to the Long Beach Community Foundation (LBCF) with a desire to improve her city. She is particularly passionate about philanthropic efforts surrounding equity and inclusion, education, and the environment.
Childhood camping trips and ten years of Girl Scouting sparked a love for the outdoors that led her to major in Environmental Studies at UCLA. She spent a semester studying in Spain and a season volunteering with the Student Conservation Association in Big Sur before returning to Long Beach to work at El Dorado Nature Center. While there as Education Director, she completed a master's degree in Science Education at USC (though she does not have divided loyalties. Go Bruins!).
Her interest in education grew after the birth of her son – she became president of the co-op preschool her son attended and later volunteered for New City School and a parent-led charter school. She continued her work at El Dorado Nature Center, eventually running the Friends group that supports restoration and education projects at the center. This experience in the nonprofit world led her to LBCF where she now is the Donor Relations and Community Outreach Coordinator.
In her free time, you can find Tara walking in her Peninsula neighborhood, at her community garden plot, administering her neighborhood Buy Nothing group, and enjoying an IPA with family and friends.
Connect with Tara