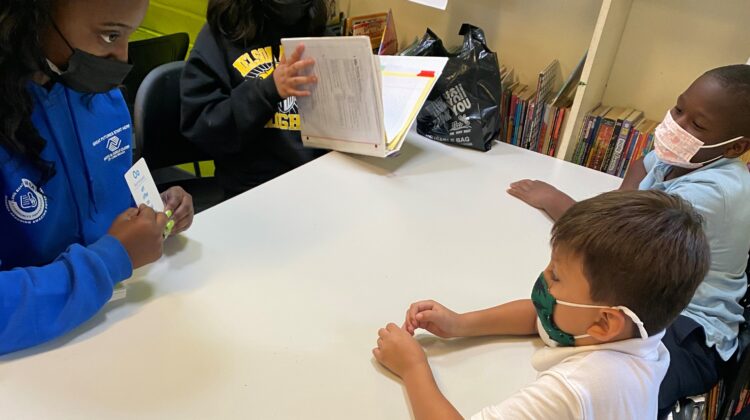 In 2021, the Boys & Girls Clubs of Long Beach was a recipient of the Long Beach Community Foundation's Community Impact Fund grant. This grant funding helped support their Power Hour Program which helped more than 2,500 students. Below is a check-in on the impact of that program.
---
What sets Boys & Girls Clubs of Long Beach apart from other after-school care? Boys & Girls Club members receive resources, programs, and skills needed to get through school, and life, successfully. A major component of this is the Power Hour Program where all Club members take one hour each day to complete their school work. This also gives staff ample time to work with each Club member to ensure they stay on track for grade progression and graduation. If any child is falling behind or needs extra tutoring, staff and volunteers are there for them. This has never been more important than in the 2021-2022 school year when students returned to the classroom after nearly two years of virtual learning. The Power Hour helped over 2,500 youth bridge the learning gap created by the pandemic. Additional staff and extra tutoring time allowed all of the Long Beach Club members to get caught up, not just in assignments, but in fully understanding the material they may have missed.
There is no better way to understand the impact, importance, and success of the Power Hour program, than to hear directly from a Club member.  "I hated virtual learning last year, and pretty much just stopped paying attention or doing the work. I knew it didn't matter because they weren't going to fail anyone because of the pandemic," said Keisha, age 14. Many other young kids felt like Kiesha. She stayed home all day with her 8-year-old sister and 9-year-old brother while her mother worked. When school started back again, Keisha was excited to go back to the Clubs after school. Once there, staff member Rosa sat down with her to review her grades. Together they came up with a plan, during the first half-hour of Power Hour, Kiesha would complete her homework, and during the second half, she and staff would review the math and English material she missed during the previous year. This was done in a group format so other Club members could help their peers. "Thanks to Miss Rosa, I have better grades than I did before COVID. She and all of the Boys & Girls Club staff help all of us kids so much," said Keisha.
---
To learn more or to support LBCF's Community Impact Fund, visit the fund page here.