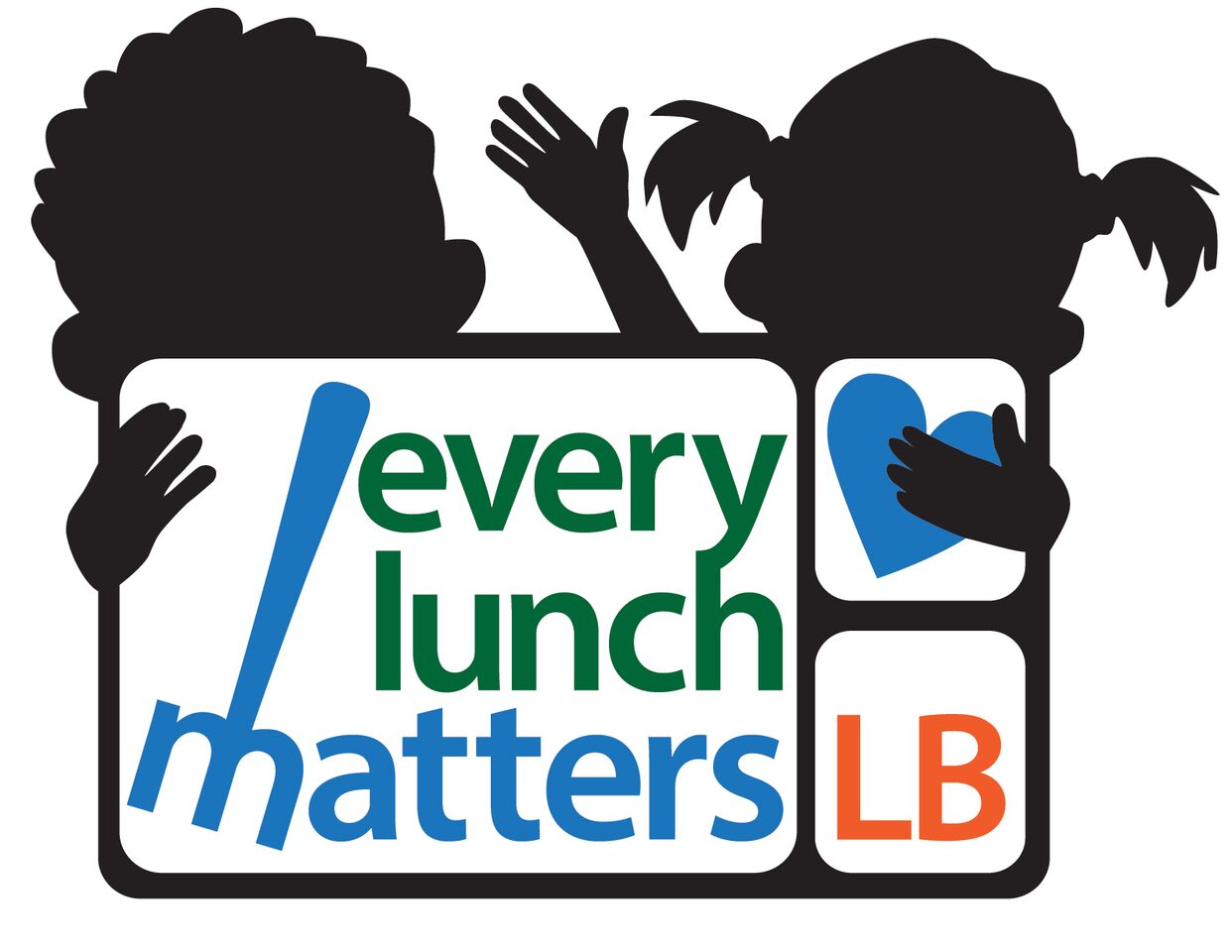 Every Lunch Matters Long Beach
Every Lunch Matters Long Beach works to ensure that all students in Pre-Kindergarten (Pre-K) through eighth grade in the Long Beach Unified School District (LBUSD) have access to lunch at school by providing food vouchers for hungry children. The food vouchers are specifically designated for students who are not eligible to receive a lunch free of charge through the School Nutrition Programs (SNP) and are at risk to receive only the minimum offerings. The federally funded SNP does not make allowances for the high cost of living in California; as a result, many families that could benefit from free meals do not qualify for the benefits provided by LBUSD under the SNP.
Every Lunch Matters Long Beach seeks to solve this problem by providing meal vouchers for students regardless of their eligibility status or account balances so that they have access to the full range of lunch options.
This project would not be possible without the dedication of the hardworking people of LBUSD. They have been supportive of Every Lunch Matters from inception and they are dedicated to treating all students in the district with dignity and kindness. They make great efforts to notify families with low or negative account balances and assist with applying for meal benefits.
Participating Elementary and K-8 schools include: Addams, Alvarado, Barton, Birney, Bixby, Bryant, Buffum, Burbank, Burcham, Carver, Cleveland, Cubberley, Dooley, Emerson, Fremont, Gant, Garfield, Gompers, Harte, Henry, Holmes, Hudson, Kettering, Longfellow, Los Cerritos, Lowell, MacArthur, Madison, Mann, McKinley, Muir, Naples, Newcomb, Powell, Prisk, Riley, Robinson, Signal Hill, Smith, Tincher, Twain, Webster, and Willard.
You may indicate your school of choice by entering it into a blank field below. If your donation exceeds the amount of support needed to satisfy the estimated number of hungry students at the designated site in a month (or you do not indicate a specific school), your donation will be redirected to the "most needy" school.
How You Can Help
Be a Lunch Angel and donate today!
$25 Feeds 2 students for a week*
$50 Feeds 1 student for a month*
$100 Feeds 2 students for a month*
$250 Feeds 100 students lunch*
$450 Feeds an student for an entire school year*
(*Based on 2017-2018 Pre-K through 5 meal prices)
Your contribution receives a full tax-deduction and goes directly to the Every Lunch Matters Long Beach Fund. Use the secure form below to make an online donation. We appreciate your support!
Contributions By Check
Check donations may be mailed to Long Beach Community Foundation, 400 Oceangate, Suite 800, Long Beach, CA 90802. Please write Every Lunch Matters Long Beach in the memo section of your check.
Contributions By Credit Card
In the secure form below, please select a donation amount. If you do not see your designated amount listed, please select "Other" and type in the amount of your choice.
100% of your donation is deductible for income tax purposes, but a credit card service charge of about 3% will be deducted from your donation. You may want to consider increasing the amount of your donation to cover this necessary cost.