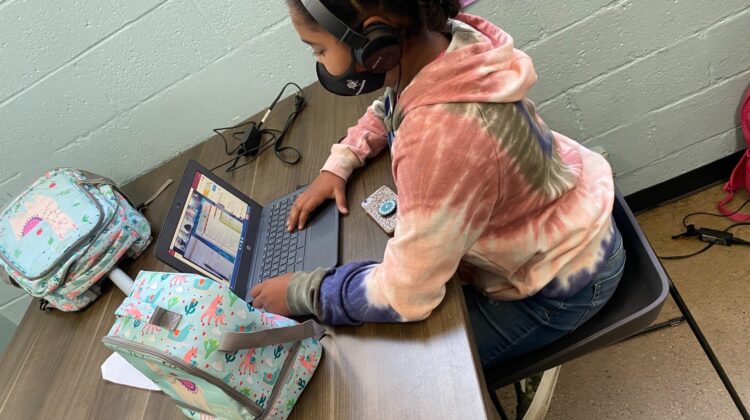 A message from LBCF grantee, the Boys and Girls Clubs of Long Beach
It has been an incredibly difficult year for our country and especially our community. When the pandemic hit Long Beach and the city and schools shut down, the Clubs worked hard to open and serve. We first opened to care for the children of our essential workforce who were working hard to control the pandemic. We also transformed one of our Clubs into a temporary homeless shelter. All the while connecting with our Club members through phone calls, text messages, and grab & go meal events.

The City of Long Beach gave us the opportunity to open up to our Club members for full-day services shortly thereafter. After the summer months, our Club families looked to us to help their children with their virtual learning and we did not back down. Our ultimate goal is to ensure the most at-risk youth in our community finish school on time, with a plan for the future, and with the skills to be successful. We knew we needed to step up and fill the gap of the school closures.

We opened all three of our Clubhouses for full-day services. Club members worked hard in their virtual distance learning while staff assisted with technical support and keeping everyone engaged and on track. After school, Club members participated in Power Hour, in which they completed their homework and received the tutoring or support they needed from our dedicated staff. Once completed, Club members and staff participated in our nationally-recognized vital programming that focuses on career exploration, STEM and art activities, recreation, and building leadership skills.
Our distance learning support, homework assistance, and educational programs have made a huge difference in the lives of our Club members. They have reported being more focused and motivated to complete their work as the Clubs lack the distractions they would have at home. There is consistency with their schedules which helped relieve many stresses. We also implemented extremely strict health protocols which put the students and families at ease. Not only are they doing better in school, they are also reporting that they feel mentally healthier and happy to learn.

Due to health protocols, we are not able to serve all 3,500 active Club members physically in our Clubs, but that doesn't mean we are not all still connected. Through zoom, text messages, and phone calls, we make sure that the needs of all of our members are being met. We feel incredibly grateful for the Long Beach Community Foundation's support which helps us ensure our community and Club members have what they need to succeed in school and in life … especially during a pandemic.