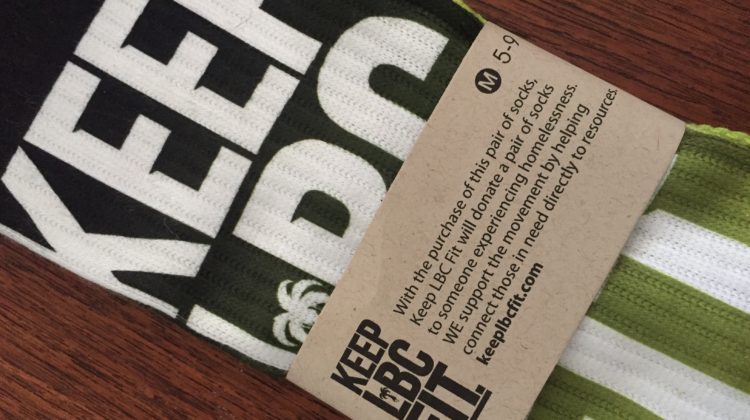 Many people know the Long Beach Community Foundation (LBCF) as a grantmaker and financial institution for charitable dollars, but what a lot of people don't know is how much LBCF does behind the scenes as a convener – matching needs with resources, introducing groups and individuals to one another who could be stronger in their missions through collaboration, and bringing the right stakeholders to the table at the right time, with the right resources. A perfect demonstration of LBCF's convener role is the story of Keep LBC Fit and LBCF fund holder and donor Mandy Johnson.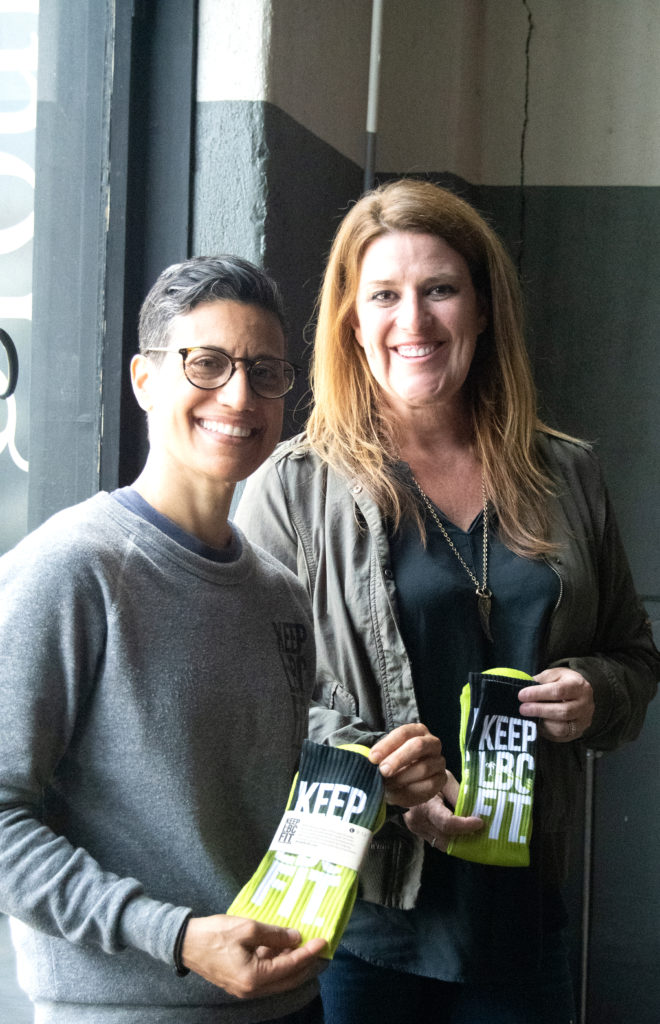 Gio Ferraro, Founder of Keep LBC Fit, is a passionate change leader in Long Beach with a drive you can't help but notice from the moment you meet her.  She created Keep LBC Fit to make a difference in the lives of those experiencing homelessness after her own father lived and died on the streets.
"I see a human being who is somebody's father, sister, cousin, grandma, child – that's who I see on the street," said Gio. "When I see a person who appears homeless, I see my dad and I need to help."
Keep LBC Fit's "Socks with a Mission" program distributes socks to individuals experiencing homelessness with vital resource information printed on the socks. The ingenious idea not only provides a basic necessity for those in needs but keeps the resource information easily accessible for these individuals.
But Gio had an even grander vision. What would happen if Keep LBC Fit could purchase the machine used to print the socks and could "double down" their support by providing employment for formerly homeless individuals while more efficiently printing the socks? Clearly, not limited by her dreams, Gio had only one roadblock to overcome – raising money to fund the machine.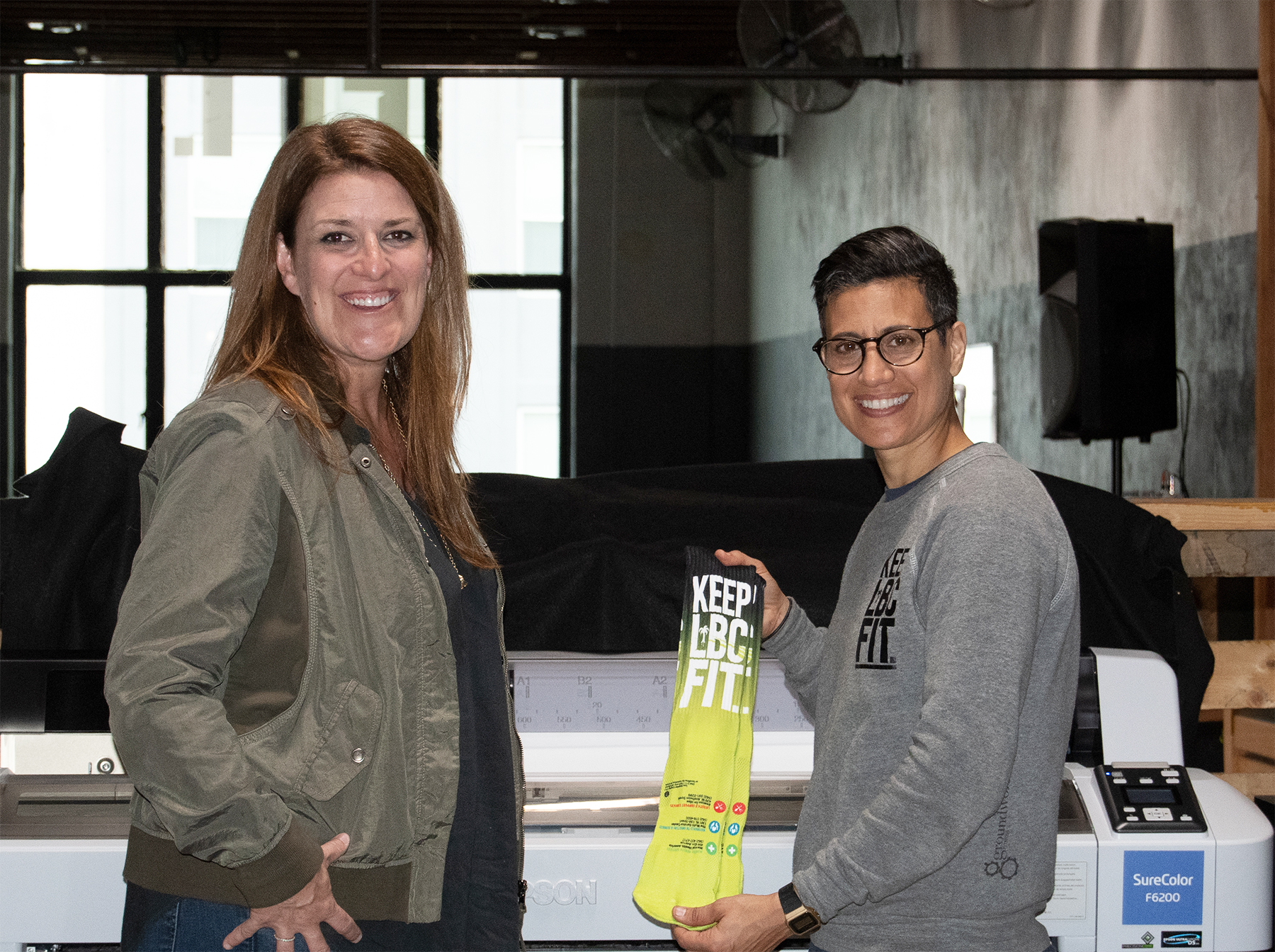 Having heard about LBCF within the community, Gio picked up the phone and asked if we could help.  Without an open grant cycle and with limited resources, there was not an immediate funding solution. However, it was difficult not to feel Gio's passion for this project, so something had to be done.
"Where there's a need being met by a strong leader in our community, it's impossible not to try and help," said LBCF Vice President, Colleen Bragalone. "The solution is not always readily available, but we're connected in the community and I knew I had to find a way for her to get this amazing idea off the ground."
Many of LBCF's donor advised fund holders have charities and causes near and dear to their heart and don't ask for funding recommendations. Yet, there are others who look to LBCF to keep our pulse on the community and educate them about the good work being done by local nonprofits. LBCF fund holder Mandy Johnson is one of these donors who is open to new projects that have a deep impact in her community. So, LBCF reached out to her and set up a meeting with Gio, hoping to facilitate an introduction that would result in a win-win for everyone. Also moved by Gio's passion, Mandy immediately committed to cover the unmet financial need of the machine! Keep LBC Fit was on its way to realizing a full-circle approach to addressing one of the biggest needs in Long Beach.
When you purchase a pair of Keep LBC Fit socks, one pair will be donated to a person experiencing homelessness.
To learn more about Socks with a Mission visit: www.groundworkfitness.com/keep-lbc-fit/.