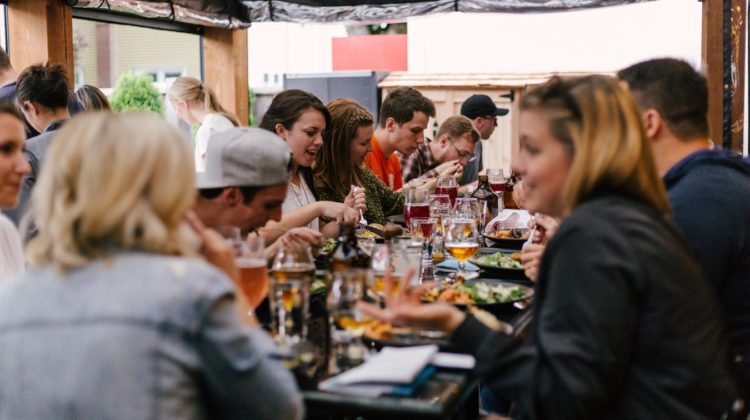 For many families, Thanksgiving is a time for traditions. Maybe it's serving a traditional turkey meal or each person sharing what they are most thankful for. This season is also traditionally known for charity, so the Long Beach Community Foundation is sharing ways to inspire you, your family and friends to take meaningful action.
Studies* have shown that giving brings people joy and that children who grew up in families with strong giving traditions are more likely to consider themselves to be happy. There is a connection between donating to charity and increased activity in the area of the brain that registers pleasure.
Leading by example, talking to children about how they can make a positive change in the world, or making donations of time or money as a family to a local charity are a few inspiring examples to teach the importance of giving.
Below are some questions to jump-start the conversation about giving. These questions are meant to generate self-reflection and can be used with family, friends, neighbors, and/or peers. Each question is designed to generate an open-minded exploration and a constructive exchange. If one person is passionate about a certain topic, you can even discuss action steps to make giving a reality. 
Ten Questions About Giving:
Why is giving important?
If you could solve any problem, what would it be and why?
If you had a million dollars to give away, who would you give it to and why?
What nonfinancial resources do you give?
How do you use technology to give?
What is the most meaningful gift you've ever given?
What is difficult about giving?
What issues are you passionate about?
What is the most satisfying part of giving?
Who or what makes you feel grateful?
Individuals, bequests, foundations, and corporations gave an estimated $427.71 billion to U.S. charities in 2018, according to Giving USA 2019: The Annual Report on Philanthropy for the Year 2018. Talking about giving is an effective way to encourage others to give and the result can have an incredible impact on charitable institutions and communities in need. Undecided where to give? Passionate about Long Beach? Consider the Community Impact Fund that supports Long Beach nonprofits working on the front lines of our city's most critical issues. Learn more at: https://longbeachcf.org/donate/lbcf-community-impact-fund/
*Study completed by the author and Professor Michael Norton of Harvard Business School and his team. They investigated the happiness phenomenon through a series of studies that have been published in Science Magazine.