2023 Grant Opportunities Webinar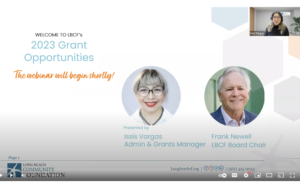 Grants & Admin Manager Issis Vargas and LBCF Board Chair Frank Newell discuss the 2023 LBCF grant opportunities for nonprofits. Listen to the 45-minute webinar and Q&A today.
---
Interested in establishing a Donor Advised Fund (DAF)?
DAFs, sometimes called charitable checking accounts, give donors an immediate, full tax deduction for their contribution and allows them to issue grants over time. Learn about a donor advised fund.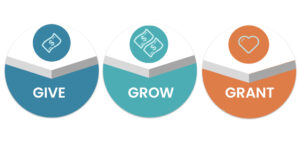 Our Mission
The Long Beach Community Foundation initiates positive change for Long Beach through charitable giving, stewardship, and strategic grantmaking.
Our Vision
We strive to be the preeminent steward of endowments serving the needs of Long Beach in perpetuity.
Our Focus
Encourage charitable giving
Help individuals and families manage their philanthropic giving
Establish endowment funds to benefit local nonprofits
Make strategic grants to Long Beach nonprofits