Upcoming Webinar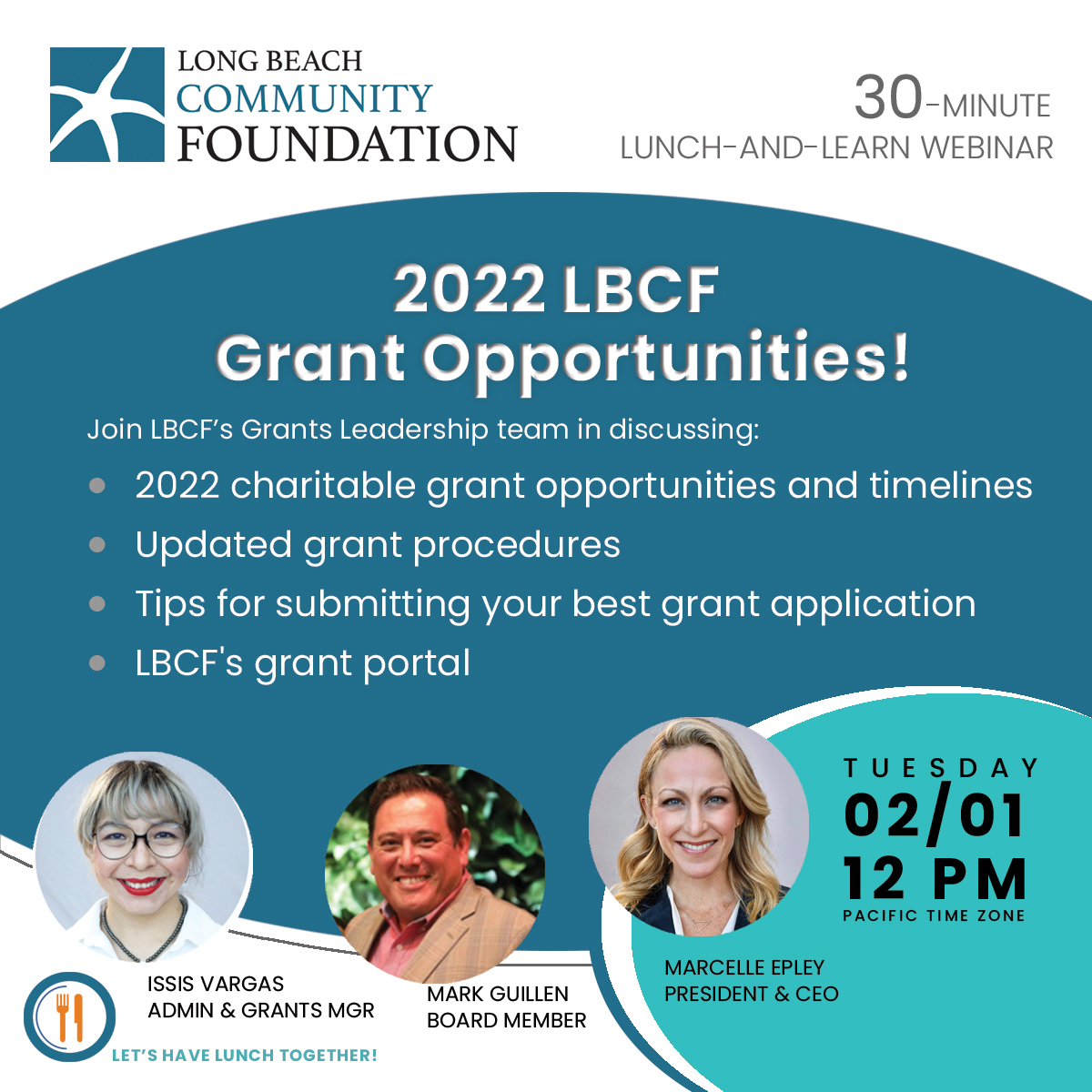 2022 Grant Opportunities Webinar
Join us on Tuesday, February 1, 2022, at noon when President & CEO, Marcelle Epley, Admin & Grants Manager Issis Vargas, and Board Member Mark Guillen cover the 2022 LBCF grant opportunities. This 30-minute, lunch-and-learn webinar is intended for nonprofit, charitable organizations. Register here!
Our Mission
The Long Beach Community Foundation initiates positive change for Long Beach through charitable giving, stewardship, and strategic grantmaking.
Our Vision
We strive to be the preeminent steward of endowments serving the needs of Long Beach in perpetuity.
Our Focus
Encourage charitable giving
Help individuals and families manage their philanthropic giving
Establish endowment funds to benefit local nonprofits
Make strategic grants to Long Beach nonprofits