Upcoming Webinar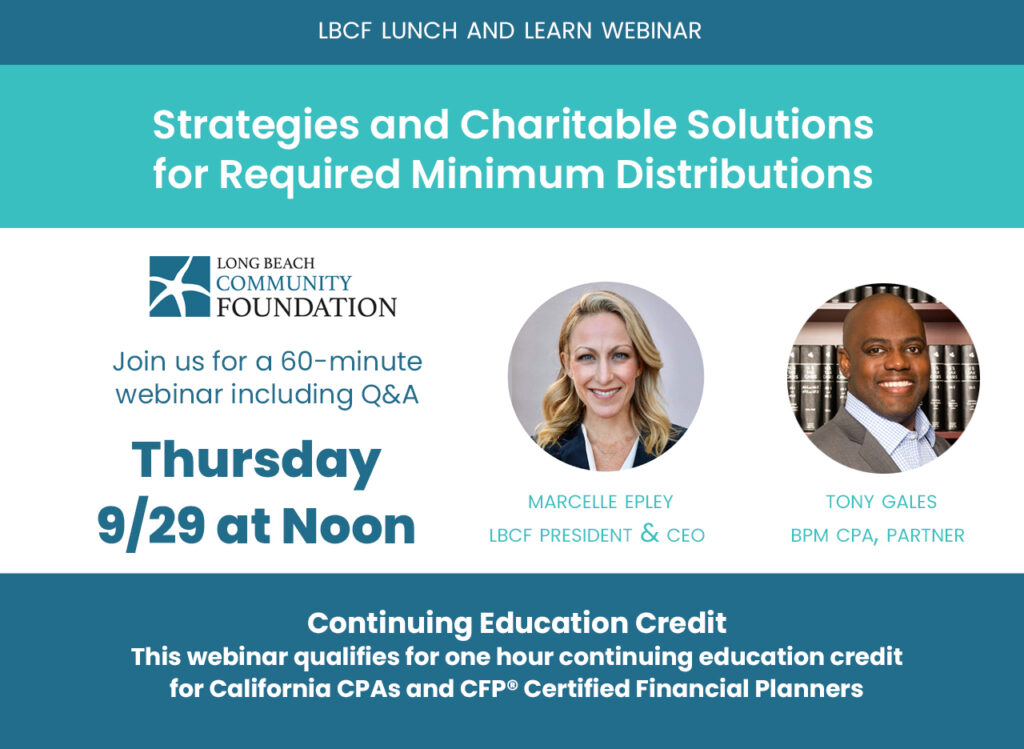 Marcelle Epley LBCF President & CEO will be joined by Tony Gales LBCF Board Member and CPA with BPM during the upcoming webinar "Strategies & Charitable Solutions for Required Minimum Distributions."
In this one-hour webinar Marcelle and Tony will cover:
What are Required Minimum Distributions (RMDs)
What are Qualified Charitable Distributions
Qualified Charitable Distribution Limitations
Charitable Fund Options for RMDs
Legacy Giving: Benefits of Leaving an IRA Remainder to a Charitable Fund
This webinar is intended for professional advisors, but anyone interested in charitable options for RMDs is more than welcome to attend.
This webinar qualifies for 1 CE credit for California CPAs
and CFP® Certified Financial Planners.
*This webinar will be recorded and sent to registered attendees. If you are unable to attend during the live webinar, we invite you to register so the recording can be sent to you to review at your convenience.
REGISTER FOR THIS WEBINAR HERE
---
Interested in establishing a Donor Advised Fund (DAF)?
DAFs, sometimes called charitable checking accounts, give donors an immediate, full tax deduction for their contribution and allows them to issue grants over time. Learn about a donor advised fund.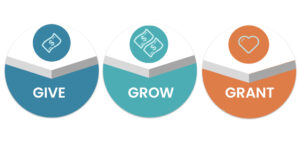 Our Mission
The Long Beach Community Foundation initiates positive change for Long Beach through charitable giving, stewardship, and strategic grantmaking.
Our Vision
We strive to be the preeminent steward of endowments serving the needs of Long Beach in perpetuity.
Our Focus
Encourage charitable giving
Help individuals and families manage their philanthropic giving
Establish endowment funds to benefit local nonprofits
Make strategic grants to Long Beach nonprofits