Year End Giving Deadlines!
The Long Beach Community Foundation is here to support your charitable activities all year-round, but we know December can be a busy time! Please keep in mind the  time-sensitive deadlines found on this page so your charitable goals are met in 2022.
---
Interested in establishing a Donor Advised Fund (DAF)?
DAFs, sometimes called charitable checking accounts, give donors an immediate, full tax deduction for their contribution and allows them to issue grants over time. Learn about a donor advised fund.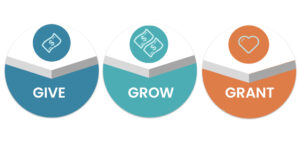 Our Mission
The Long Beach Community Foundation initiates positive change for Long Beach through charitable giving, stewardship, and strategic grantmaking.
Our Vision
We strive to be the preeminent steward of endowments serving the needs of Long Beach in perpetuity.
Our Focus
Encourage charitable giving
Help individuals and families manage their philanthropic giving
Establish endowment funds to benefit local nonprofits
Make strategic grants to Long Beach nonprofits