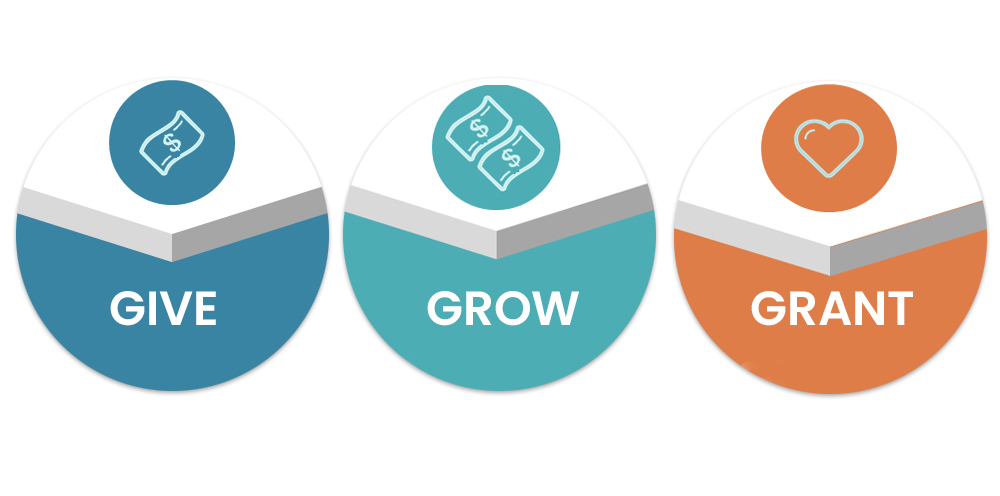 A donor advised fund (DAF) is a type of charitable giving fund that is established by a donor with an eligible charitable sponsoring organization (i.e. Long Beach Community Foundation) to support a cause (or causes) that the donor cares about.
GIVE: Donors establish a fund by making an irrevocable, tax-deductible contribution.
GROW: The fund is invested according to each donor's recommended risk tolerance.
GRANT: The donor recommends grants to qualified charitable organizations throughout the United States.
DAFS are a simple alternative to a private foundation and designed for donors to be actively involved in directing how the funds are used. Through their own research or with guidance from our knowledgeable staff, donors may request grants be made to specific charitable organizations as needs arise.
DAF's are established by charitable donors who wish to claim an immediate, full tax deduction for their contribution and parcel out grants over time.
---
Open a Donor Advised Fund
Thank you for your interest in setting up a donor advised fund at the Long Beach Community Foundation to help organize and maximize your charitable giving.

We will need a few pieces of information to get started, please fill out the form below. In the meantime, you can download a sample of the fund agreement we will need to set up your fund. Download Donor Advised Fund Agreement
Contact Us
Contact us at (562) 435-9033 or info@longbeachcf.org with any questions.