The Long Beach Community Foundation only makes grants to US-based approved 501(C)(3) nonprofit, educational, or governmental organizations. Grants are generated from the funds listed below.

Charitable organizations can set up and access their user accounts in the LBCF grant portal found here: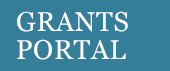 Follow LBCF on social media (Facebook, IG, Twitter) for timely announcements.
Watch the 2021 Grants Webinar here.
2021 grants offered: