The Long Beach Community Foundation is pleased to offer the following scholarships:

Ensemble Investments, LLC has established a scholarship program through the Long Beach Community Foundation to award scholarships to high school or college students, regardless of age or course of study, based on a student's determination to succeed. Preference will be given to highly motivated individuals who demonstrate the drive to succeed through education at an accredited Community College, Vocational College, Career College, or University. Graduating high school students and currently enrolled college students are eligible to apply.
CRITERIA: The applicant must be a current employee or the child/grandchild of a current employee of the Ensemble Real Estate group (at one of the locations below). The Ensemble Real Estate group employee must have worked an average of 32 hours per week for one full year, and been employed for a minimum of two years at the time of application. Eligible locations are:
Bernardus Lodge & Spa
DoubleTree Carson
Hotel Maya
Dream Inn
Applicants must have graduated from an accredited high school or possess a valid General Education Development (GED) Certificate.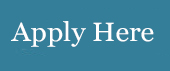 ---
Patricia K. Buck Scholarship Fund
Application eligibility is currently closed.
---
Don Knabe Safe Surrender Scholarship Fund
Application eligibility is currently closed.
---