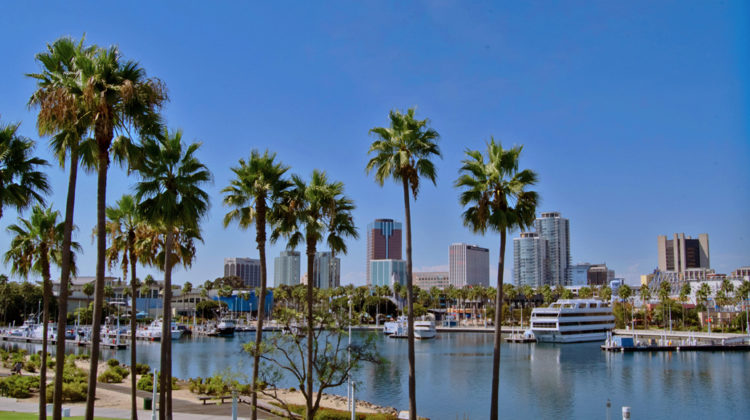 Today's charitable giving landscape is diverse with a variety of options to help maximize your giving while practicing tax-smart philanthropy. In 2018 contributions to donor advised funds, which have existed in the US since 1914, totaled $37.12 billion and are now being offered by several types of organizations. Community Foundations like ours; large commercial brokerage institutions like Fidelity, Schwab, and Morgan Stanley; and some large and established nonprofits all offer donor advised funds. But which organization is best suited to meet your individualized needs and what are the differences?
Here are three reasons we encourage donors to establish their donor advised fund at the Long Beach Community Foundation:
WE'RE LOCAL
You may have heard the expression "Give Where You Live." At the Long Beach Community Foundation, we are big proponents of this mindset. People generally love where they live, work, and raise their families. Community Foundations are nonprofit organizations with an overriding goal to improve their communities. 56% of the 2019 grants made through the Long Beach Community Foundation stayed local. The remaining 44% were granted outside of Long Beach because the Long Beach Community Foundation donor advised fund doesn't restrict grants to the other organizations in your life that may also be important like your alma mater or disaster relief organizations across the country. In the meantime, you double your impact because our donor advised fund fees support the mission of The Long Beach Community Foundation. Our grantmaking, convening, civic engagement and other projects are all designed to improve the quality of life in our local community.
WE'RE CUSTOMER SERVICE ORIENTED
Although we manage more than $55 million in charitable assets, the Long Beach Community Foundation still treats each customer as an individual. At a time when so much in our lives has become impersonal or automated, our customer service and prompt response set us apart from the competition. Whether you know your grantee or you need advice, the staff at the Long Beach Community Foundation have in-depth community insight and local charitable giving expertise to help reach your charitable goals effectively and with confidence. With a back-office support staff of more than 50 people, we have national resources, but the feel of a small-town bank. Your assets and your giving are personal. We respect and admire our customers by providing a balance of superior service, discretion, and efficiency.
WE'RE DRIVEN BY MAKING A DIFFERENCE
While some commercial donor advised fund sponsors are little more than an extension of their large parent organizations focused on financial growth and retained investment portfolios, the Long Beach Community Foundation is driven by the passion of donors and fundholders. We see first-hand, on a daily basis, the difference being made in our community when selfless individuals share their resources. This fuels our passion to continue making impactful grants that change individuals' lives. Every penny counts, but it is not because it increases our assets under management. Every penny counts because it means together, we are one cent closer to effecting positive change in the world.
To learn more about donor advised funds, contact us at (562) 435-9033 or at colleen@longbeachcf.org.