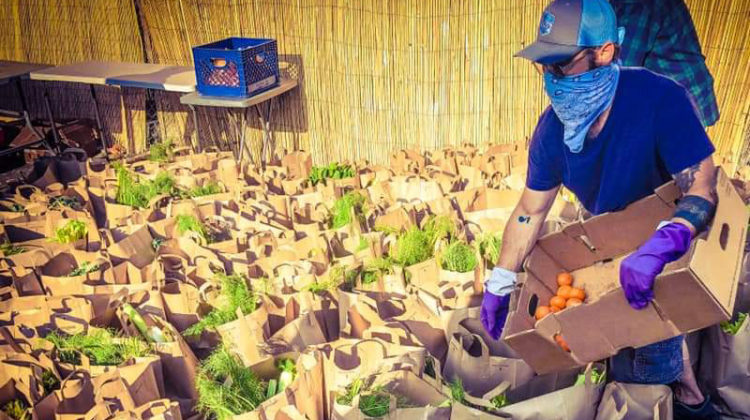 There are over 850 community foundations in the United States. Each one works uniquely based on their region, mission, and history, but one thing community foundations have in common is being a valued resource in a time of crisis.
Having existing relationships with local nonprofits enables community foundations to act quickly, and time is something you don't have in a crisis. Whether responding with immediate crisis relief or with long-term recovery, community foundations leverage their knowledge and experience to get help to community members in need.
The Long Beach Community Foundation (LBCF) witnessed this first-hand when we were called to act at the beginning of the pandemic. Governor Gavin Newsom issued a stay-at-home order in March of 2020. Immediately the Long Beach Disaster Relief Fund was activated and in just two weeks LBCF had raised funds and began making grants to provide food, shelter, and critical supplies to so many community members who found themselves in a new, unfortunate life situation. Ultimately $1.3 million was raised from 980 donors and was granted to 89 local nonprofits to help Long Beach residents.
We are not alone. Community foundations across the United States have helped in different times of crisis.  
LBCF continues to manage the Long Beach Disaster Relief Fund and manages the Community Impact Fund which annually decides on a grant focus to address the most pressing needs in our community.
Twenty-five years ago, LBCF Founders had the belief that our city needed a community foundation and Long Beach is better because of their vision and commitment. We are grateful to serve the Long Beach community.
________________________________________________
To learn more about LBCF's response during the pandemic or the Community Impact Fund, email info@longbeachcf.org.