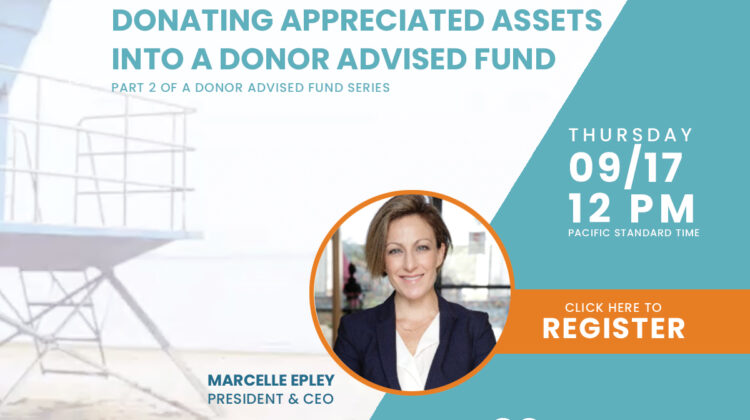 Let's have lunch together and discuss donor advised funds (DAFs).
This multi-part series will begin on 8/20/20 with An Introduction to Donor Advised Funds. Then on 9/17 we'll discuss Donating Appreciated Assets into a donor advised fund.
These free, 30-minute lunch-and-learn webinars are intended for professional advisors including financial and investment planners, estate planning attorneys, and/or accountants/CPAs.
Register Here:
8/20/2020 – An Introduction to Donor Advised Funds – Watch the webinar here
9/17/2020 – Donating Appreciated Assets into a Donor Advised Fund
10/15/2020 – Donor Advised Funds vs. Family Foundations