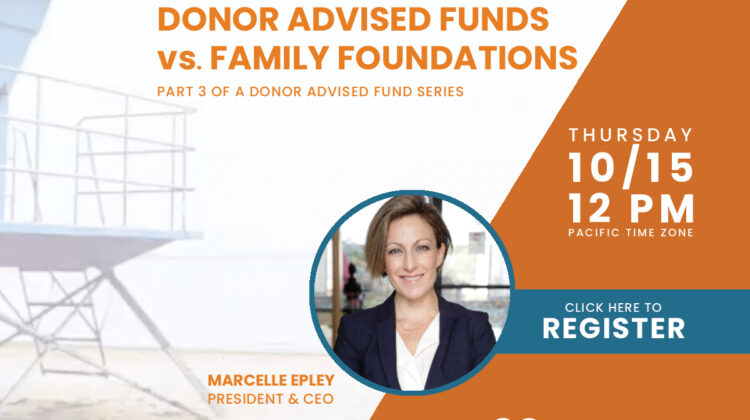 These free, 30-minute lunch-and-learn webinars are intended for professional advisors including financial and investment planners, estate planning attorneys, and/or accountants/CPAs.
Program 3 – Donor Advised Funds vs. Family Foundations
Topics discussed include:
About the Long Beach Community Foundation
Why is Philanthropy Important to Advisors?
Definitions
History of Donor Advised Funds and Family Foundations
Side by Side Comparisons
Pros & Cons
4 Key Questions to Help a Client Decide
Case Study Examples: What is Right for Your Client?
---
View the Full Series
8/20/2020 – An Introduction to Donor Advised Funds
9/17/2020 – Donating Appreciated Assets into a Donor Advised Fund
10/15/2020 – Donor Advised Funds vs. Family Foundations