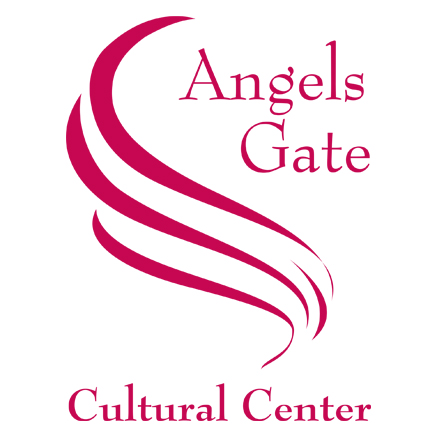 Angels Gate Reserve Fund
Scroll To Donate Form
Angels Gate Cultural Center (AGCC) is a place that unites art, community, and culture through creative discovery, exploration, and enlightenment.  Our mission is to provide space for artists to work and to engage the community through arts education, exhibitions of contemporary art, and cultural events. We serve over 4000 elementary school students in Long Beach and LAUSD with arts residencies each year.
The Center emerged from a group of San Pedro artists in the 1970s that created artist studios and exhibition space within the 1940's era Army barracks of Angels Gate Park. The core of AGCC arts education programming is the Artists-in-Classroom (AIC) program, which places professional artists in classrooms to provide an enriched skill-based arts education. Angels Gate Cultural Center is home to four galleries, focused on showcasing new works by contemporary artists. AGCC pursues opportunities to hire outside curators and commission artists in its effort to support the vibrancy of Southern California's art landscape.
How You Can Help
Make a donation today. Your contribution receives a full tax deduction and goes directly to the Angels Gate Reserve Fund.
Use the secure form below to make an online donation. We appreciate your support!
Contributions By Check
Check donations may be mailed to Long Beach Community Foundation, 400 Oceangate, Suite 800, Long Beach, CA 90802. Please make check payable to "Long Beach Community Foundation" and write "Angels Gate" in the memo section of your check.
Contributions By Credit Card
In the secure form below, please select a donation amount. If you do not see your designated amount listed, please select "Other" and type in the amount of your choice.
100% of your donation is deductible for income tax purposes, but a credit card service charge of about 3% will be deducted from your donation. You may want to consider increasing the amount of your donation to cover this necessary cost.
Terms
I understand that, as required by the Internal Revenue Service, Long Beach Community Foundation has exclusive legal control over this contribution. I also understand my contact information may be provided to the fund advisors/owners for acknowledgment purposes.