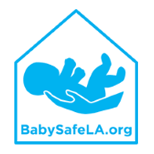 Don Knabe Safe Surrender Scholarship Fund
Scroll To Donate Form
The Safely Surrendered Baby Law was initiated by former L.A. County Supervisor Don Knabe and signed into state law in 2006. The law gives parents a chance to surrender a baby three days old or younger with an employee at any Los Angeles County hospital or fire station.
The Don Knabe Safe Surrender Scholarship Fund was established in 2014 to provide scholarships for children safely surrendered in Los Angeles County. Youths adopted as a Safely Surrendered Baby in Los Angeles County are eligible for the scholarship at age 17. The scholarship may be used for any purpose toward higher education.
Learn more about the Safe Surrender Program at LaCounty.gov and Ican4kids.org.
How To Apply for This Scholarship
2021 awards have been made. Applications are accepted year-round and the next awards will be decided in early 2022.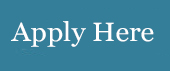 How You Can Help
Make a donation today. Your contribution receives a full tax deduction and goes directly towards the Don Knabe Safe Surrender Scholarship Fund.
Use the secure form below to make an online donation. We appreciate your support!
Contributions By Check
Check donations may be mailed to Long Beach Community Foundation, 400 Oceangate, Suite 800, Long Beach, CA 90802. Please make check payable to Long Beach Community Foundation and write Safe Surrender in the memo section of your check.
Contributions By Credit Card
In the secure form below, please select a donation amount. If you do not see your designated amount listed, please select 'Other' and type in the amount of your choice.
100% of your donation is deductible for income tax purposes, but a credit card service charge of about 3% will be deducted from your donation. You may want to consider increasing the amount of your donation to cover this necessary cost.
Terms
I understand that, as required by the Internal Revenue Service, Long Beach Community Foundation has exclusive legal control over this contribution. I also understand my contact information may be provided to the fund advisors/owners for acknowledgment purposes.