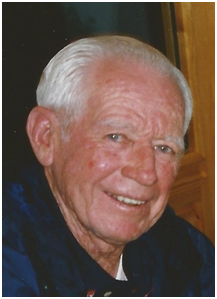 Gene "Skip" Rowland Scholarship Fund
Scroll To Donate Form
Gene "Skip" Rowland was a coach for all ages, serving the community of Long Beach as a coach and player for more than seven decades. He was a three-year letterman at Woodrow Wilson High School in three sports and was an all-CIF choice in football and baseball. In 1950 he returned to his alma mater as a coach, coaching football, baseball, and golf until he retired in 1988.  Upon retirement, he started the annual Skip Rowland golf tournament to benefit the Wilson athletics which continues today.  Upon his death on December 17, 2011, the Gene "Skip" Rowland Scholarship Fund was created to make monies available for scholarships and/or other athletic-related expenses at Woodrow Wilson High School.
This Fund is a component fund at the Long Beach Community Foundation established by an individual. Unless you choose to make your gift anonymous, details of your contribution (including your name, contact information, and amount of gift) will be shared with the Fund contacts, who could include the individual who created the Fund and/or the nonprofit beneficiary.
How You Can Help
Make a donation today. Your contribution receives a full tax deduction and goes directly towards Gene "Skip" Rowland Scholarship Fund.
Use the secure form below to make an online donation. We appreciate your support!
Contributions By Check
Check donations may be mailed to Long Beach Community Foundation, 400 Oceangate, Suite 800, Long Beach, CA 90802. Please make check payable to "Long Beach Community Foundation" and write "Skip Rowland Scholarship Fund" in the memo section of your check.
Contributions By Credit Card
In the secure form below, please select a donation amount. If you do not see your designated amount listed, please select 'Other' and type in the amount of your choice.
100% of your donation is deductible for income tax purposes, but a credit card service charge of about 3% will be deducted from your donation. You may want to consider increasing the amount of your donation to cover this necessary cost.
Terms
I understand that, as required by the Internal Revenue Service, Long Beach Community Foundation has exclusive legal control over this contribution. I also understand my contact information may be provided to the fund advisors/owners for acknowledgment purposes.