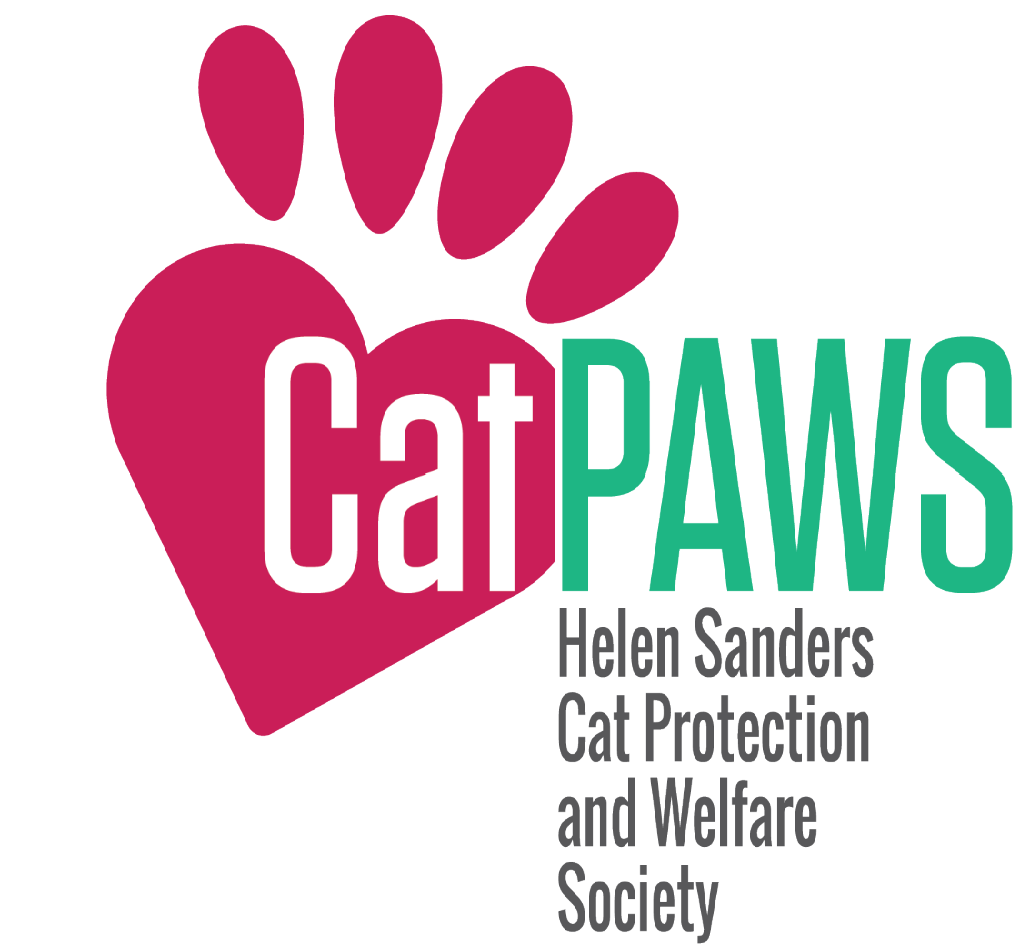 Helen Sanders CatPAWS Rescue and Spay Neuter Fund
Scroll To Donate Form
Building on the legacy of its namesake, a cat welfare pioneer, the mission of Helen Sanders CatPAWS is to help more cats live full and cherished lives. One of its core values is that no rescue group, no shelter, no organization can save every pet alone and that animal welfare advocates must engage the community to be part of saving lives and reducing suffering. In addition to rescuing individual cats who may be at risk in public shelters in Southern California, this Seal Beach area foster-based organization has several programs providing resources and support to help people be part of the solution.
CatPAWS PUBLIC SPAY NEUTER Assistance
Recognizing that in order to reduce needless death and suffering responsible spaying and neutering must be part of the equation, CatPAWS administers its own spay/neuter voucher program. Funded by donations and without city, county, or state support, CatPAWS provides vouchers to individuals to cover the cost of spay/neuter for cats they find or in some cases their own cats. Resources permitting, CatPAWS also provides gift cards for food, supplies, and medical care for those taking care of community cats and strays. In an effort to expand this critical component in reducing needless pet death and suffering, we have procured a custom-built spay/neuter trailer to reach even more parts of our community. Read more at our website, www.helensanderscatpaws.com. 
UNDERAGE KITTENS Program
CatPAWS pioneered the DIY Kitten Care Project with the City of Long Beach Animal Care Services and has expanded it to the LA County shelter system. This no-cost program provides kits, consisting of formula, bottles, warmer, blankets, and instructions to shelters. for them to in turn provide to people who find orphaned underage kittens. People are offered the kit if they are willing to care for the kittens instead of leaving them at the shelter where they might otherwise be euthanized. This program has saved hundreds of kittens.
SHELTER RESCUE Program
Our primary focus is to take cats out of shelters where they would likely otherwise be euthanized, and provide any necessary medical care, which can range from antibiotics for simple respiratory infections to surgery to removed damaged limbs and eyes. We also have long-term 'fospice' care to give senior cats and those with chronic medical conditions at home to live out their lives with dignity, comfort, and love.
CatPAWS in the Community
One of CatPAWS' favorite programs which epitomizes one of our mottoes of 'Saving Lives and Making Smiles' is taking kittens into assisted living facilities each month.  The staff marvels at how even those residents who are largely shut down by memory loss or illness brighten and respond when holding a kitten.
How You Can Help
Make a donation today. Your contribution receives a full tax deduction and goes directly to Helen Sanders CatPAWS fund.
Use the secure form below to make an online donation. We appreciate your support!
Contributions By Check
Check donations may be mailed to Long Beach Community Foundation, 400 Oceangate, Suite 800, Long Beach, CA 90802. Please make check payable to "Long Beach Community Foundation" and write "Helen Sanders CatPAWS" in the memo section of your check.
Contributions By Credit Card
In the secure form below, please select a donation amount. If you do not see your designated amount listed, please select "Other" and type in the amount of your choice.
100% of your donation is deductible for income tax purposes, but a credit card service charge of about 3% will be deducted from your donation. You may want to consider increasing the amount of your donation to cover this necessary cost.
Terms
I understand that, as required by the Internal Revenue Service, Long Beach Community Foundation has exclusive legal control over this contribution. I also understand my contact information may be provided to the fund advisors/owners for acknowledgment purposes.