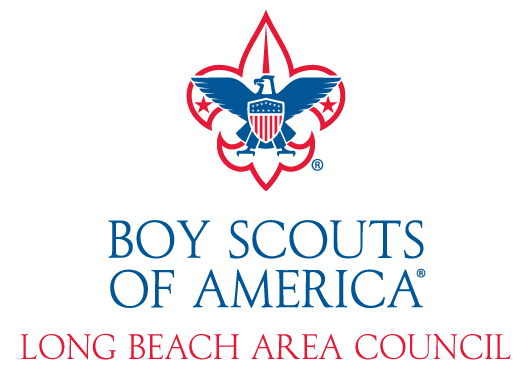 Long Beach Area Council Boy Scouts of America
Scroll To Donate Form
The mission of the Long Beach Area Council is to prepare young people to make ethical choices over their lifetimes. We do this by building character, instilling values, and developing leadership abilities through service to others.
Since 1919, the Boy Scouts have been the premier character education and leadership program for youth in the City of Long Beach as well as the cities of Bellflower, Lakewood, Signal Hill, and Avalon. Our traditional Scouting programs include Cub Scouts (ages 5-10), Boy Scouts (11-18) and Venturing (coed 13-21). We also offer specialized programs including Learning for Life (in school), Exploring (career mentoring), and ScoutReach (low-income youth).
Every year, nearly 4,000 youth in the greater Long Beach community provide upwards of 39,000 hours of service to other organizations in town; collect 27,000 pounds of food for the less fortunate; and assist in countless community projects year-round.
The Long Beach Area Council was recognized as #8 on the Top 10 Charities Worth Watching in the United States by the leading nonprofit evaluator, Charity Navigator, as of June 1, 2017.
Scouts are leaders of strong values and solid character ready to meet life's challenges as productive citizens. Scouts are Prepared. For Life.
How You Can Help
Make a donation today. Your contribution receives a full tax-deduction and goes directly towards the Long Beach Area Council, Boy Scouts of America.
Use the secure form below to make an online donation. We appreciate your support!
Contributions By Check
Check donations may be mailed to Long Beach Community Foundation, 400 Oceangate, Suite 800, Long Beach, CA 90802. Please make check payable to "Long Beach Community Foundation" and write "Long Beach Area Council Boy Scouts of America" in the memo section of your check.
Contributions By Credit Card
In the secure form below, please select a donation amount. If you do not see your designated amount listed, please select 'Other' and type in the amount of your choice. 100% of your donation is deductible for income tax purposes, but a credit card service charge of about 3% will be deducted from your donation. You may want to consider increasing the amount of your donation to cover this necessary cost.
Terms
I understand that, as required by the Internal Revenue Service, Long Beach Community Foundation has exclusive legal control over this contribution. I also understand my contact information may be provided to the fund advisors/owners for acknowledgment purposes.