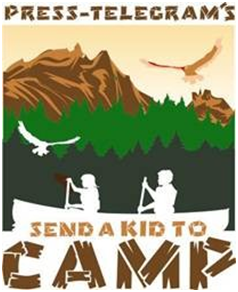 Press Telegram Send-a-Kid-to-Camp Fund
Scroll To Donate Form
The Press-Telegram Send-a-Kid-to-Camp campaign, launched in 1999, has resulted in hundreds of children reveling in the unique experience of attending a week-long summer camp. For many of these young people, the camping experience is life-changing. The mountain camps are run by the agencies we call the Big Five:  Boy & Girls Clubs, Boy Scouts, Camp Fire, Girl Scouts, and YMCA.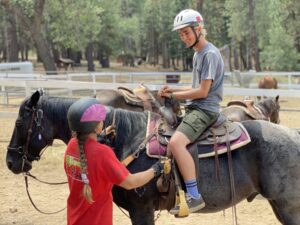 Photo from Boy Scouts of America Long Beach Area Council – Camp Tahquitz provides outdoor experiences and friendships that youth treasure for a lifetime. Less than two hours from anywhere in the Los Angeles/Orange County basin, campers enjoy the relaxing scents of the pine forest while taking part in many amazing adventures.
2023 Camp Experience
We are excited to share that all the "Big Five" mountain camps will be completely open and fully operational. Overnight camping experiences provide our youth with an opportunity to connect with their peers in a meaningful way through outdoor experiences like stargazing, rock climbing, archery, and lake and equestrian activities. Camp providers are telling us that this year's need is higher than ever. The mental health of many young people was negatively affected by the isolation and stress brought on by the pandemic. In addition, families are struggling financially to provide the camp experience for their children. The camp scholarships that your donation help make possible are more important than ever.
Your tax-deductible financial contribution can help provide a child the opportunity to learn and grow during a week-long camp experience.
How You Can Help
Make a donation today. Your contribution receives a full tax deduction and goes directly towards the Press-Telegram Send-a-Kid-to-Camp fund.
Use the secure form below to make an online donation. We appreciate your support!
Contributions By Check
Check donations may be mailed to Long Beach Community Foundation, 400 Oceangate, Suite 800, Long Beach, CA 90802. Please make your check payable to "Long Beach Community Foundation" and write "Press-Telegram Send-a-Kid-to-Camp" in the memo section of your check.
Contributions By Credit Card
In the secure form, please select a donation amount. If you do not see your designated amount listed, please select 'Other' and type in the amount of your choice.
100% of your donation is deductible for income tax purposes, but a credit card service charge of about 3% will be deducted from your donation. Please consider clicking the "Increase My Impact" field to cover this necessary cost.
Terms
I understand that, as required by the Internal Revenue Service, Long Beach Community Foundation has exclusive legal control over this contribution. I also understand my contact information may be provided to the fund advisors/owners for acknowledgment purposes.