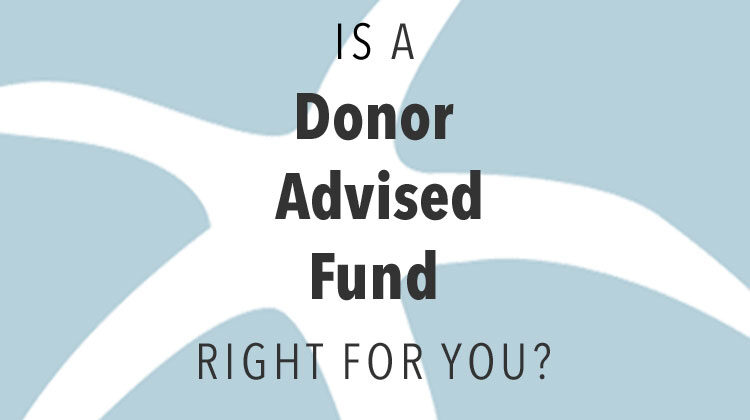 A donor advised fund (DAF) is right for you if you are: 
Looking for a way to simplify and organize your annual charitable giving
With a DAF you can give to qualified charitable organizations, churches, or schools throughout the year and throughout the United States. You can give any amount on your own timeline. 
DAFs are a great option for donors who have a hands-on approach to charitable giving. Processing a donation to a charitable organization is done quickly and easily through a secure online portal where all your giving history is stored. Keeping track of multiple charitable receipts is not necessary; you can download one statement showing all your charitable giving for the year. And every time you contribute to your fund you receive a receipt for tax purposes. 
Plus, LBCF's friendly and responsive staff are always available to answer any of your charitable questions. 
New to long-term charitable giving
For many, DAFs are a great way to begin the commitment to charitable giving. The minimum amount to open a DAF at LBCF is $2,500. The amount used to open a fund is invested with a larger $5 billion pool, so you receive economies of scale investment results. With investment growth, you have more opportunities to give. 
Looking for a way to reduce your taxes
There are multiple ways a DAF can be beneficial. In years of high income, you can "bunch" your charitable contributions in a single tax year and then support charities over time.
A DAF can also be a great way to give long-term appreciated securities while potentially minimizing capital gains taxes.
Interested in creating your legacy
DAFs are a great giving tool today and can become part of your charitable giving legacy after you are gone. When doing your estate planning, you can designate a portion of your assets to be contributed to your endowed DAF. You can then name family or friends as successor advisors who can continue to give from your DAF in perpetuity. 
An endowed fund provides a permanent income stream to chosen charitable organizations. The full amount of the donation is invested and grows over time. The principal balance is never spent, only the income generated on the initial donation is granted to charities. An endowment is a way to give to your favorite causes forever. 
Why open a DAF with the Long Beach Community Foundation (LBCF)?
LBCF is National Standards Accredited which indicates a commitment to excellence and accountability. This is the highest standard for philanthropic excellence.

LBCF staff has vast experience, expertise, and local knowledge of charitable giving and the needs of the Long Beach community. We can assist with finding charitable organizations that support causes important to you.
You can issue grants in your name or anonymously.
Personalized service – we are reachable in person or by phone to answer any of your charitable giving questions.
Double Impact –modest fees charged by LBCF help support philanthropic grants and programs which help the Long Beach community.

No legal liability. LBCF remains in full compliance with state and federal regulations as they relate to grants and contributions.

Invitations to exclusive LBCF events with other donors and local nonprofits.
Like to learn more? 
Reach out at info@longbeachcf.org or at 562 435-9033 with questions, review a DAF fund agreement, or watch our DAF webinar series: