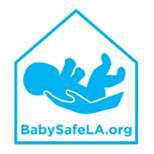 If you've had the opportunity to talk to former Los Angeles County Supervisor, Don Knabe about the Safe Surrender Scholarship Fund you will quickly sense how heartfelt and passionate he is about this part of his legacy. In 2014 he brought this scholarship idea to the Long Beach Community Foundation (LBCF) because he wanted to help students who had an extremely unusual start to their lives.
For these babies, their birth was not a celebration, but rather a terrifying crossroad for their birth mothers. With few options available to them, these mothers bravely placed their child in the hands of someone else who could give them a chance to grow and succeed. Safely surrendered, these infants already overcame the first challenge of their life, within just days of being born.
The intent of the Safe Surrender program, initiated in Los Angeles County in 2001, is to save the lives of newborn infants at risk of abandonment by encouraging parents to safely surrender their infant. Parents can surrender their baby within 72 hours of birth to a hospital or an approved fire station with no questions asked. No name, no shame, no blame.
And, now it is 19 years later. Not only have these inspiring individuals persevered through all that life has thrown at them, but they are headed to college!
In July of 2020, two of the first safely surrendered infants received college scholarships from LBCF to financially assist them in their educational endeavors. Both of this year's recipients are exploring careers to benefit their community – one as a lawyer focusing on social justice and one, Megan, as a future trauma surgeon.
"This scholarship makes me proud of where I came from and grateful for the opportunity to receive a great education," says Megan. 
All children adopted through the Los Angeles County Safe Surrender Program are eligible to apply for scholarship funding within three years from the time they turn 17. The scholarships may be used at accredited institutions for higher education including universities, community colleges, and vocational schools. Scholarship amounts will vary and are based on the number of applicants and available funding.
"This is absolutely a dream come true," Knabe says with a full heart and a tremble in his voice. "I'm so happy to be part of giving these children another chance for success."
Since 2001 approximately 180 babies have been safely surrendered in Los Angeles County.