Don Knabe Safe Surrender Scholarship
A California state law was created in January 2001 that allows an infant to be safely surrendered voluntarily to police, fire, or hospital facility, by a parent or person with lawful custody, within 72 hours of the birth. Despite the passage of this law, Don Knabe was alarmed by the number of infants that continued to be abandoned. As an LA County Supervisor, he took steps to direct several Los Angeles County agencies to provide recommendations on how to improve the program. In 2002, the Los Angeles County Board of Supervisors approved the implementation of 12 recommendations to improve and promote the program. These efforts have been successful in minimizing the number of abandoned infants in Los Angeles County since 2001. Passionate about the cause, Supervisor Knabe initiated a scholarship fund at the Long Beach Community Foundation in 2014 to provide scholarships for children safely surrendered in Los Angeles County. 2020 marked the first year Safe Surrender Scholarships were awarded.
All children adopted through the Los Angeles County Safe Surrender Program are eligible to apply within three years from the time they turn 17. The scholarships may be used at accredited United States institutions for higher education educational institutions which may include community colleges, trade or vocational schools, or universities. Scholarship values will vary and are based on the number of applicants and available funding.
2021 awards have been made. Applications are accepted year-round and the next awards will be decided in early 2022.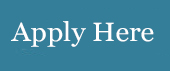 RENEWAL: This scholarship is for the term of one year.