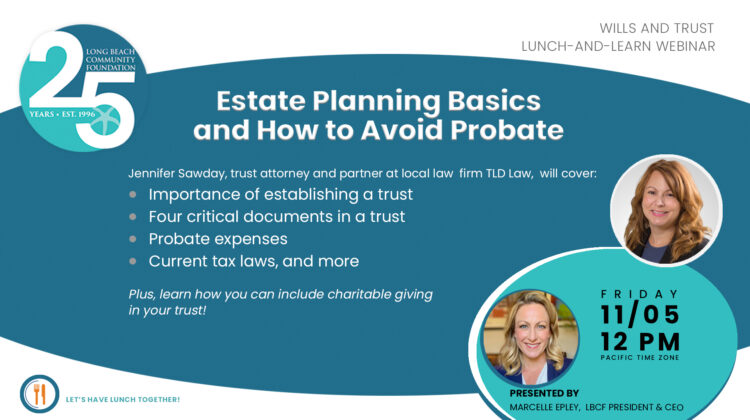 Join us on Friday, 11/5 at Noon!
Long Beach Community Foundation President & CEO Marcelle Epley will be joined by trust attorney and partner of local law firm TLD Law, Jennifer Sawday and they'll cover the importance of establishing a trust, the four critical documents in a trust, probate expenses, current tax laws, and how you can include charitable giving in your trust.
Register for this free, 45-minute webinar here
*This webinar will be recorded and sent to registered attendees. If you are unable to attend during the live webinar, we invite you to register so the recording can be sent to you to enjoy at your convenience.