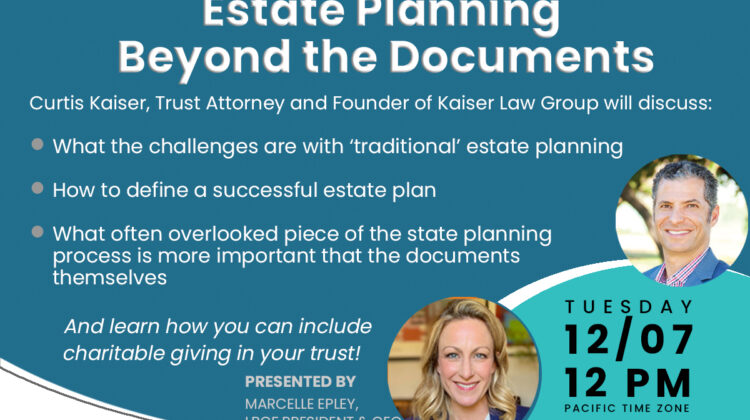 Join us on Tuesday, 12/7 at Noon!
Join LBCF President & CEO Marcelle Epley and Trust Attorney and Founder of Kaiser Law Group Estate & Legacy Planning Curtis Kaiser as they present "Estate Planning – Beyond the Documents" on Tuesday, 12/07 at noon.
Curtis Kaiser will go beyond the estate planning documents and discuss how purposeful estate planning can enhance life for you and your loved ones. And you'll learn how you can include charitable giving in your trust.
*This webinar will be recorded and sent to registered attendees. If you are unable to attend during the live webinar, we invite you to register so the recording can be sent to you to enjoy at your convenience.